Dog Joy Book Founder Recognized in Main Line Today Feature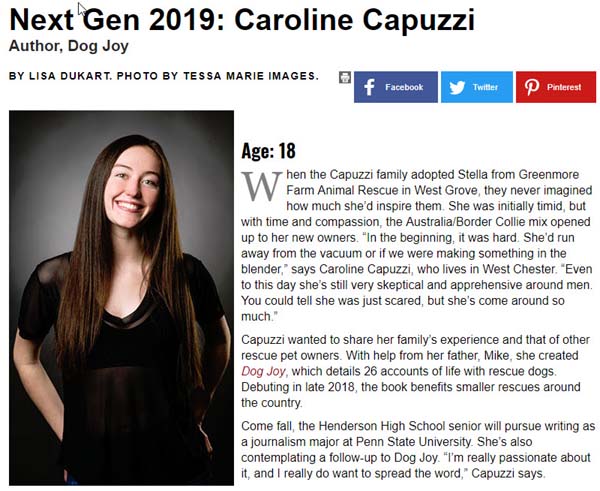 Dog Joy Founder, Caroline Capuzzi was recently featured as one of "15 Local Leaders Under the Age of 30" in the June 2019 issue of Main Line Today.
You can read the article here.
This summer Caroline is planning on kicking of the second edition of Dog Joy before heading off to attend her freshman year of college at Penn State University.